14.90 € inkl. MwSt. / zzgl. Versand ab 4.95 € innerhalb DE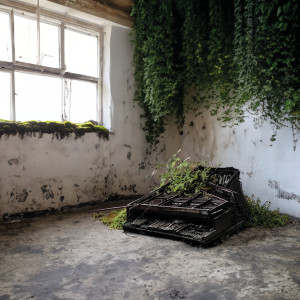 12"
Electronica - Downtempo
Experimental
Dub
WW EXCL
Artist: Laslo
Titel: Take On Jazz
Label: Analog Versions
Cat: AVER04
Genre: Electronic | Style: Dub, Downtempo, Experimental
Format: 12inch
Release date: 20.11.2023
Tracklisting:
A1 Laslo - Floating On The Danube
A2 Laslo - Calmer Then You Are
A3 Laslo - Dorkmeister
A4 Laslo - Welcome To Ghost Town
B1 Laslo - Criminal Jazz
B2 Laslo - Wonky Drummer
B3 Laslo - The Ark
B4 Laslo – Death
Soundscape Versions presents the 4th release on sub-label Analog Versions and welcomes Laslo, DJ and Producer from Hungary. On this record he explores the lower tempo territories in a minimalistic way, fusing jazz influences with dub music and downtempo. The release was influenced by early electronic music released on the infamous hungarian label, UGAR and early nu-jazz records. Musically the main goal was to have a human, imperfect feel to the drums. As usual, everything was recorded live on the mixing desk. Instead of sequencing most of the synth parts were played live and additional guitar atmospheres were dubbed over some sections.
| | | |
| --- | --- | --- |
| # | Artist | Title |
| 1 | Laslo | Floating On The Danube |
| 2 | Laslo | Calmer Then You Are |
| 3 | Laslo | Dorkmeister |
| 4 | Laslo | Welcome To Ghost Town |
| 5 | Laslo | Criminal Jazz |
| 6 | Laslo | Wonky Drummer |
| 7 | Laslo | The Ark |
| 8 | Laslo | Death |