14.90 € inkl. MwSt. / zzgl. Versand ab 4.95 € innerhalb DE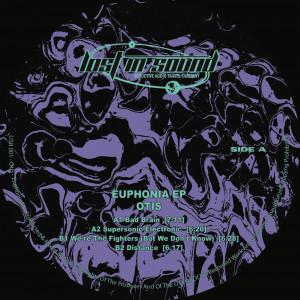 Label
Lost In Sound Recordings
12"
Techno - Minimal
house
Catalognumber: LISR001
Artistname: Otis
Releasename: Euphonia EP
A1 Bad Brain
A2 Supersonic Electronic
B1 We're the fighters (but we don't know)
B2 Distance
Infotext:
Founded by the visionary mind of Masedia, Lost In Sound ignited its vibrant inception in 2017 as an unparalleled recurring series of events pulsing through the veins of Stuttgart's underground scene in Southern Germany.
Now, Lost In Sound Recordings ascends to a new zenith, celebrating its very first release with a four-track EP crafted by renowned Italian DJ and producer Otis. Behold his Euphonia EP, a transcendent journey that weaves a tapestry of emotions and casts an indescribably radiant aura on hot nights. Prepare to surrender to the cascading waves of organic sounds that will unleash a flood of joyous hormones within you.
Otis' EP "Euphonia", a masterpiece of sonic fusion, seamlessly weaves powerful house bombs with captivating influences from electro, acid and trance. This sonic odyssey promises an unforgettable experience that defies categorization. Get ready for the upcoming arrival of LISR001.
| | | |
| --- | --- | --- |
| # | Artist | Title |
| 1 | Otis | Bad Brain |
| 2 | Otis | Supersonic Electronic |
| 3 | Otis | We're the fighters (but we don't know) |
| 4 | Otis | Distance |