16.90 € inkl. MwSt. / zzgl. Versand ab 4.95 € innerhalb DE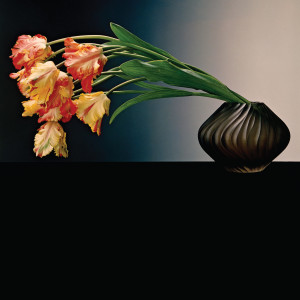 Catalog

MISBHV004

Title

MISBHV004 (incl. Pepe Bradock Remix)

Artist

Wirski

Label

MISBHV Recordings

Release Date

2023-05-25
TIP
12"
Techno - EBM
Acid
house
Techno
WW EXCL
MISBHV004
Label: MISBHV
Artist: Wirski
Titel: MISBHV004
Format: 12"
Release date: 12.05.23
A1 Inside The Dark Echo
A2 Warszawa
B1 Warm Waters of Eternity
B2 Inside The Dark Echo (Pépé Bradock's Polkabradpeepremix)
Wirski's debut on MISBHV Recordings offers a nuanced narrative operating in its own genre of Eastern European rough-edged club melancholy.
MISBHV004 opens with Inside The Dark Echo – a claustrophobic, stifling, relentless, sensual dance with desire. Darkroom complexity with heavy surface tension built on an EBM undercurrent flirt with subtle psychedelia and traces of acid that slowly firm up their multi-layered grip through its running time of six and a half minutes.
Warszawa paints a stripped-back, tantalizing picture. Opening with a brutalist, militant drum programming and surprisingly spacious, warm bassline, its rigid rhythm, tightened up by a repetitive, cold breath mantra eventually opens up to bright, shimmering synth flickers evoking olibanum – the sacred scent of altar candles. Warszawa is looking at the multilayered melody of its landscape – from eerie Soc-realist blockhouses, through neon-lit, seedy strip clubs of the 90s to opulent sacral architecture.
Warm Waters Of Eternity subtly weave a cinematic, Carpenteresque soundscape with a sense of overpowering, ecstatic innocent euphoria that invokes a dream of an early 1990s rave deep in the dark woods of Poland.
| | | |
| --- | --- | --- |
| # | Artist | Title |
| 1 | Wirski | Inside The Dark Echo |
| 2 | Wirski | Warszawa |
| 3 | Wirski | Warm Waters of Eternity |
| 4 | Wirski | Inside The Dark Echo (Pépé Bradock's Polkabradpeepremix) |