27.99 € inkl. MwSt. / zzgl. Versand ab 4.95 € innerhalb DE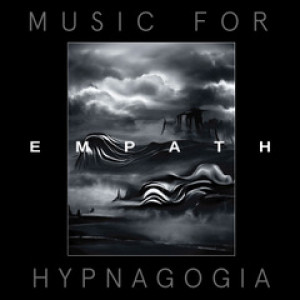 Label
Signature Dark Grey
Title
Music for hypnagogia
12"
Mini LP
Electronica - Ambient
Dark Ambient
Experimental
WW EXCL
Press release text:
What happens when one's mind wanders in between waking and dream state? Hypnagogia is a phase leading into the dream state, in which people can have visions and rather creative ideas.
In between dreaming and being awake, people are traveling in the bordersland of consciousness. Reality is still experienced, but the logic of real life is not present anymore. People can see shadows and colors around them, hear voices, or get surprising ideas.
It it said that hypnagogia is the shortest road to your own subconscious and intuition. We can be immensely creative on hypnagogic states, because the rational mind is not present anymore.
Empath is exploring those hidden states of subconsciousness with six sound collages in his album Music For Hypnagogia. Ideas and visions for this music have been born from his own hypnagogic experiences and they could be a fascinating path to lead (greek: Agogo) listeners into dreams (greek: Hypnos).
Label:
Signature Dark
Label code:
SDG11
Artist:
Empath
Release/record name:
Music for hypnagogia
Vinyl tracks list:
A1. Teurgia 7:11
A2. Ghost Of The Christmas Past 6:37
A3. Madame D'esperance 8:57
B1. Dreamlink 5:31
B2. Skraeling 6:42
B3. Absoluutti 9:36
Info:
Written by Mikko Ihalainen
Mastered by Jarmo Alho
Artwork by Aleksi Myllykoski
Graphic design by Juuso Koponen
Copyright Signature Dark 2022
All rights reserved
| | | |
| --- | --- | --- |
| # | Artist | Title |
| 1 | Empath | Teurgia |
| 2 | Empath | Ghost of the Christmas Past |
| 3 | Empath | Madame Desperance |
| 4 | Empath | Dreamlink |
| 5 | Empath | Skraeling |
| 6 | Empath | Absoluutti |