27.99 € inkl. MwSt. / zzgl. Versand ab 4.95 € innerhalb DE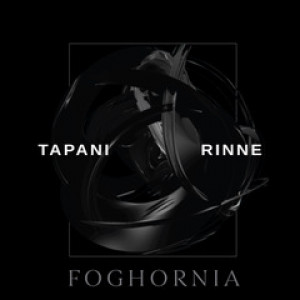 12"
Mini LP
Electronica - Ambient
Ambient
Ambient Jazz
Dark Jazz
WW EXCL
Foghornia is the sequel to Tapani Rinne's previous album Radioton, which was received well by both critics and fans last year. It will be the second album to be released on the Signature Dark label, first digitally and later on vinyl.
The musical basis of the new album remains the same as earlier, consisting mainly of bass clarinet and electronic soundscapes. However, this time Tapani Rinne dives deeper into melancholic waves all the way to the depths of dark ambient.
The current state of the world has influenced the music of Rinne as well, while some of the songs are based merely on personal experiences and memories. The track Kirjurinluoto for example could be heard as the soundtrack of Tapani's childhood hometown Pori, known both from its industrial nature as well as the home turf of internationally acknowledged Pori Jazz Festival. Tapani says "The song is dedicated most of all to the festival and its two founders, Tapani Kontula and Jyrki Kangas, who both deceased during the last years. Without their influence i would had never made this particular album neither." Another track, Confirmation, was originally composed for the confirmation ceremony of Tapani's nephew. As often within art that makes strong impression, private things mold into public and vice versa. "Music is not a separate island of its own but a part of everyday life", Rinne describes.
Label:
Signature Dark
Label code:
SD2
Artist:
Tapani Rinne
Release/record name:
Foghornia
A1 FOGHORN 8′50″
A2 A CHANT 4′50″
A3 EROTTAJA 6′25″
A4 ODE TO HELSINKI 3′47″
B1 KIRJURINLUOTO 4′03″
B2 POLAR 5′28″
B3 CONFIRMATION 5′57″
Tapani Rinne – bass clarinet, effect pedals, tenor saxophone (A4)
Tuomas Norvio – electronics, live sampling and mixing (A3, A4, B1)
Konsta Mikkonen – electronics, live mixing (A3, A4)
Aleksi Myllykoski – effects (B3)
Written by Tapani Rinne, except A3 and B1 written by Tapani Rinne & Tuomas Norvio
Post produced, mixed and mastered by Pauli Saastamoinen
Artwork by Random Doctors
Graphic design by Juuso Koponen
Copyright Signature Dark 2020
All rights reserved
| | | |
| --- | --- | --- |
| # | Artist | Title |
| 1 | Tapani Rinne | Foghornia |
| 2 | Tapani Rinne | A Chant |
| 3 | Tapani Rinne | Kirjurinluoto |
| 4 | Tapani Rinne | Erottaja |
| 5 | Tapani Rinne | Ode to Helsinki |
| 6 | Tapani Rinne | Polar |
| 7 | Tapani Rinne | Confirmation |