13.90 € inkl. MwSt. / zzgl. Versand ab 4.95 € innerhalb DE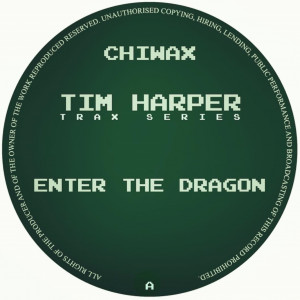 Label
chiwax classic edition
RAWAX proudly welcomes Tim Harper to the family! We are very happy to present you Tim's own Series on CHIWAX,
called Tim Harper Trax Series. We will release here Tim's past and present productions. Starting with "Enter The Dragon" from 1995,
formerly released on famous Relief Records. The vinyl comes out (re-mastered) eary June!
Highy recommended!
Teaser: https://bit.ly/3ubITzY
Artist: Tim Harper
Title: Enter The Dragon
Label: Chiwax
Format: 12"
Cat: THC-1
Genre: Chicago House
Release date: 18.07.2023
Tracklisting:
A1. Enter The Dragon
A2. Battle Ground
B1. The Predator
B2. Eugene Harper
W+P by Timothy Harper
Publishing by Tim Harper Music (ASCAP)
Worldwide exclusive distributed and manufactured by www.dbh-music.com; info@dbh-music.com
| | | |
| --- | --- | --- |
| # | Artist | Title |
| 1 | Tim Harper | A1. Enter The Dragon |
| 2 | Tim Harper | A2. Battle Ground |
| 3 | Tim Harper | B1. The Predator |
| 4 | Tim Harper | B2. Eugene Harper |