12.90 € inkl. MwSt. / zzgl. Versand ab 4.95 € innerhalb DE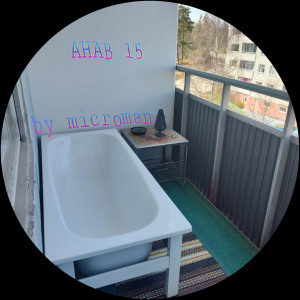 Catalog

AHAB 15

Title

Freja

Artist

MICROMAN

Label

AHAB

Release Date

2023-04-03
TIP
12"
Techno - Deep
WW EXCL
We are very happy to welcome Mathtiiaas Rosén aka Microman from Sweden to the DBH Music family!
Out soon: AHAB 15 - Microman - Freja (12")
Teaser: https://bit.ly/3f4zO7W
The label is crated by Mathtiiaas Rosén (Mattias Lindgren) AKA Microman in 1995 in Stureby outside south of Stockholm Sweden.
in the beginning as a way of getting out things that Plumphuse Records did not...
After moving to UK in 98 more got in to it´s own "style" much because of London and that market, ...The label is just Microman´s backyard for experiments and try fix the holes in a dj set, the tunes needed in between the other. A techouse deep house funk house techno hybrid, now lately with the Ahab 13 taking the jump in to Brake Beat and Jungle looking back paying respect to 1998 old school.
The pre-sale of AHAB 15 just started!
Text:
Mathtiiaas Rosén
Ahab 15 is here and Microman is on the case with a four track ep called: Freja - With a melodic yet stomping sound for both the bar before the gig.
A1: Stoopid Geneie 126 BPM a dark random bass and motion progressive rhymes.
A2: Omberg 122 BPM deep house soft rumble bass positive cords... To the more Techno style.
B1: Freja 132 BPM hybrid techouse journey with a brake down after 03:30 going into strings and full bass line revealed.
B2: Lite mer forskning 130 BPM balearic style sound with electric live bass and steel guitar melancholic melody.
Release info:
Ahab 15 - Microman - Freja (12")
Artist: Microman
Title: Freja
Label: AHAB
Format: 12"
Genre: Techno/ Deep/ House
Cat: AHAB 15
Release date: 03.03.2023
Tracklisting:
A1 - Stoopid Geneie
A2 - Omberg
B1 - Freja
B2 - Lite mer forskning
Wordwide exclusive distributed by www.dbh-music.com
| | | |
| --- | --- | --- |
| # | Artist | Title |
| 1 | MICROMAN | A1 - Stoopid Geneie |
| 2 | MICROMAN | A2 - Omberg |
| 3 | MICROMAN | B1 - Freja |
| 4 | MICROMAN | B2 - Lite mer forskning |