13.90 € inkl. MwSt. / zzgl. Versand ab 4.95 € innerhalb DE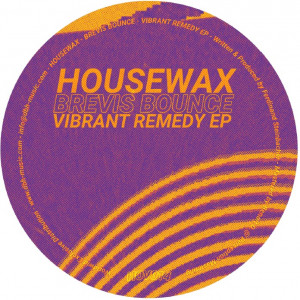 RAWAX welcomes Ferdinand Steinbacher aka Brevis Bounce to the artist family! We are very happy to present you this great talent on HOUSEWAX. After joining a RAWAX micro GARDEN FESTIVAL with Move D, Ferdinand went home and started (impressed from David's set) to jam. He uploaded the video on social media. Luckily we saw it and asked him to make us some tracks - the result is his first vinyl release called "Vibrant Remedy" which will be out in August.
Highly recommended!
Teaser: https://bit.ly/3M6TxQJ
Artist: Brevis Bounce
Title: Vibrant Remedy EP
Label: HOUSEWAX
Genre. House
Format: 12"
Cat: HOV014
Release date: 29.08.2023
Tracklisting:
A1. Brevis Bounce - GT2021
A2. Brevis Bounce - File Hall
A3. Brevis Bounce - Brawth
B1. Brevis Bounce - Move Deep
B2. Brevis Bounce - Dizzy Ride
W+P by Ferdinand Steinbacher
Worldwide exclusive distribution: www.dbh-music.com, info@dbh-music.com
| | | |
| --- | --- | --- |
| # | Artist | Title |
| 1 | Brevis Bounce | A1. Brevis Bounce - GT2021 |
| 2 | Brevis Bounce | A2. Brevis Bounce - File Hall |
| 3 | Brevis Bounce | A3. Brevis Bounce - Brawth |
| 4 | Brevis Bounce | B1. Brevis Bounce - Move Deep |
| 5 | Brevis Bounce | B2. Brevis Bounce - Dizzy Ride |