34.99 € inkl. MwSt. / zzgl. Versand ab 4.95 € innerhalb DE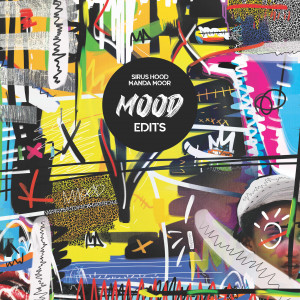 Catalog

ME1

Title

Mood Edits

Artist

Sirus Hood / Manda Moor

Label

Mood Edits

Release Date

2022-10-04
TIP
12"
lp
House
WW EXCL
In 2020, Sirus Hood and Manda Moor have joined forces to create this remarkable concept of limited series of edits called Mood Edits.
The edits disappeared from the Internet after being shared for a very short time creating excitement, scarcity and hype especially after the continuous support and plays from The Martinez Brothers, Pete
Tong on BBC1, Loco Dice, Luciano and Chicago House legends like DJ Sneak, DJ Deeon, DJ Pierre to name a few.
Moreover, they have been ranked #1 on the House, Deep House, Minimal charts.
Following this success, Sirus and Manda have decided to release the most requested edits on a double vinyl (only). These 12 music bombs are guaranteed dance floor weapons for any mood, every sound system.
Sirus Hood and Manda Moor will start their label Mood Child right after this release and are hosting this summer their Mood Child party at Hï Ibiza, club #1 in the world.
Most Wanted ! Vinyl only
Sirus Hood has hits on top labels such as Cuttin' Headz, Hot Creations, Cajual.
https://instagram.com/sirushood
https://soundcloud.com/sirushood
Manda Moor is a Paradise resident at Amnesia Ibiza, with fire cuts on Hot Creations, Tamango, Afro Acid (DJ Pierre).
https://instagram.com/mandamoor
https://soundcloud.com/mandamoor
Teasers: https://soundcloud.com/sirushood/sets/mood-edits
Videos by DJs: https://youtube.com/playlist?list=PLzGmqiD1WfgJT9gOHpv5eDZMjqbhf3WJS
CAT: ME1
Title: Mood Edits
Artist: Sirus Hood, Manda Moor
Label: Mood Edits
Release Date: 2022-09
Tracklisting:
A1 - Double G (Sirus Hood Edit)
A2 - Gates Of Heaven (Sirus Hood Edit)
A3 - Flipmode (Sirus Hood Edit)
B1 - Let's Move (Sirus Hood Edit)
B2 - The Edge (Sirus Hood Edit)
B3 - Ballers (Sirus Hood Edit)
C1 - Slow Touch (Manda Moor Edit)
C2 - Set If Off (Manda Moor Edit)
C3 - I'm Yours (Manda Moor Edit)
D1 - She Sexy (Manda Moor Edit)
D2 - Queen Bee (Manda Moor Edit)
D3 - Biggie (Manda Moor Edit)
DJ Feedbacks (Mood Edits):
The Martinez Brothers: « KILLIN »
Luciano: « Very Well Done, Great Edits »
Pete Tong: « Love the edits »
Loco Dice: « Played your last edits »
DJ Deeon: Those edits are awesome!! great work »
Jesse Calosso: « Bomb, you guys been killing the edits »
Joey Daniel: « Edits are doooope fire gonna play them all »
Rich NxT: « Edits all sounding sweet! »
K Alexi Shelby: « Killed it »
Jean Pierre: « Diggin all these cuts »
David Berrie: « These are dope thank you!! »
Ninetoes: « Great edits »
Ben Sterling: « Absolute beat »
Mason Collective: « So Sick »
Nathan Barato: « They're dope »
Prok Fitch: « Mate those edits sounding siiiiick »
Mark Kinchen (MK): « Those edits sound dope »
Darius Syrossian: « love it man »
Ki Creighton: « Amanzing. BIG fan of these »
Justin Jay: « All the new tunes have been fire btw »
Jax Jones: « Last package was fire»
Amine Edge & Dance: « Très très lourd »
Ardalan: « This shit bangs! Bravo »
Max Chapman: « fucking Tunes »
The Mekanism: « Lourd les edits »
Santé: « Awesome »
Seth Troxler: « Word Up »
Roberto Surace: « Super with pleasure good groovy »
Nhan Solo: « Man, this is soooo sexy »
Pirate Copy: « I like... a lot »
Worldwide exclusive distributed by www.dbh-music.com
| | | |
| --- | --- | --- |
| # | Artist | Title |
| 1 | Sirus Hood | Double G |
| 2 | Sirus Hood | Gates Of Heaven |
| 3 | Sirus Hood | Flipmode |
| 4 | Sirus Hood | Let's Move |
| 5 | Sirus Hood | The Edge |
| 6 | Sirus Hood | Ballers |
| 7 | Manda Moor | Slow Touch |
| 8 | Manda Moor | Set It Off |
| 9 | Manda Moor | I'm Yours |
| 10 | Manda Moor | She Sexy |
| 11 | Manda Moor | Queen Bee |
| 12 | Manda Moor | Biggie |