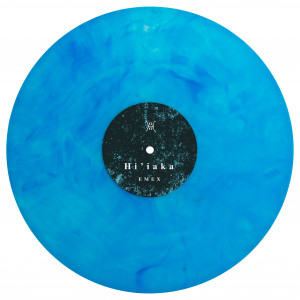 Catalog

ME010

Title

Hi'iaka

Artist

EMEX

Label

modular expansion records

Release Date

2022-04-05
TIP
12"
colored
marbled
blue
Techno
electro
new beat
WW EXCL
Modular Expansion label is celebrating their 10-year anniversary with a special limited artistic release from EMEX aka George Apergis. The story unfolds in Hi'iaka and Dysnomia, the outer moons of the trans-Neptunian dwarf planet Haumea. Music transfers you to dark Neptunian atmospheres with hard stomping grooves, minimalistic trippy arpeggios, experimental electonic rave basslines based on techno four to the floor and electro broken beats.
Track List:
A1. Hi'iaka
A2. Trans Nepturian
B1. Haumea Transform
B2. Dysnomia
Written - Produced: George Apergis
Video Director: Alkistis Kafetzi
Video Producer: George Apergis
Artwork: Grams Design
Mastered: Calyx Mastering
Vinyl Production: Rand Muzik
Distribution: DBH Music
With the financial support and under the auspices of the Hellenic Ministry of Culture and Sports.
Follow EMEX aka George Apergis
Facebook: https://bit.ly/3KLZgsY
Instagram: https://bit.ly/3qfzJAS
Soundcloud: https://bit.ly/3IhXKgL
Follow Modular Expansion Records
Facebook: https://bit.ly/3wbGwiI
Instagram: https://bit.ly/34RWovA
Soundcloud: https://bit.ly/3IcyDMk
| | | |
| --- | --- | --- |
| # | Artist | Title |
| 1 | EMEX | A1_EMEX_Hi'iaka_Modular Expansion SNIP |
| 2 | EMEX | A2_EMEX_Trans Nepturian_Modular Expansion SNIP |
| 3 | EMEX | B1_EMEX_Haumea Transform_Modular Expansion SNIP |
| 4 | EMEX | B2_EMEX_Dysnomia_Modular Expansion SNIP |