11.95 € inkl. MwSt. / zzgl. Versand ab 4.95 € innerhalb DE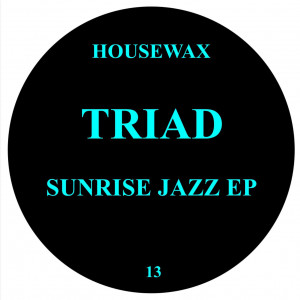 RAWAX welcomes TRIAD to the artist family!
A collaboration between three of French underground's DJ's & producers living in Barcelona,
saw the launch of Triad in 2015, the imprint and DJ outfit from No Replay, Pedro Bucarelli & Zakov.
We are happy to present the mighty Trio on upcoming HOUSEWAX #13
More to come!
Teaser: https://bit.ly/34wDl9R
Artist: TRIAD
Title: Sunrise jazz EP
Title: HOUSEWAX
Cat: HOV013
Format: 12"
Genre: House
Release date: July 2022
Tracklisting:
A. Jazz In C
B. Sunrise
Worldwide exclusive distribution: wwwdbh-music.com, info@dbh-music.com
| | | |
| --- | --- | --- |
| # | Artist | Title |
| 1 | TRIAD | A. Triad - Jazz in C |
| 2 | TRIAD | B. Triad - Sunrise |