10.95 € inkl. MwSt. / zzgl. Versand ab 4.95 € innerhalb DE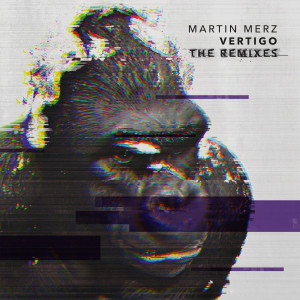 Title
Vertigo The Remixes
TIP
12"
Tech House
WW EXCL
VGM025
Label: Vordergrundmusik
Artist: Martin Merz
Titel: Vertigo The Remixes
Format: 12"
Release date: 04.03.2021
A1 Martin Merz - Highlights (Extrawelt Laser Blazer Remix)
A2 Martin Merz - Highlights (Extrawelt Cluster Buster Remix)
B1 Martin Merz - Aural Drift (re:deep Remix)
B2 Martin Merz - Aural Drift (TRaumschmiere Remix)
B3 Martin Merz - Back To Life (Rittik Wystup Remix)
Vordergrundmusik's head honcho re:deep kicks off the Vertigo remix series with his interpretation of Aural Drift. He gives the track a whole new vibe by adding a lively beat and garnishing it with restrained sounds and beautiful harmonies. An oh so cozy affair!
The second installation is of no other than one of Shitkatapult's labelfounders, T.Raumschmiere.
Keeping the vibe of the original whilst spicing it up with effectful and driving elements. An energetic 135 bpm madness to go wild to!
In between the striking synth jabs and arcane vocals of Back to Life, Rittik Wystup spins a net of sharp, crackly drums and fondle, almost trickling piano tones. His elation to combining electronic and acoustic spaces is mirrored throughout the rework, echoing his own unique sound note by note.
Last but not least, we are very delighted to have the german powerduo Extrawelt on the remix duties. The Cluster Buster version takes the original on a dark and imposing journey of huge 808s, raw synths and celestial widescreen pads. Turning it into a sturdy yet cinematic beast of an electro tune. While the Laser Blazer Remix takes things to a whole new level. Ever since Extrawelt started playing this version in their live sets, people have been going absolutely nuts! As the title already suggests, an absolute highlight and surely one for the books!
| | | |
| --- | --- | --- |
| # | Artist | Title |
| 1 | Martin Merz | A1 Martin Merz - Highlights (Extrawelt Laser Blazer Remix) |
| 2 | Martin Merz | A2 Martin Merz - Highlights (Extrawelt Cluster Buster Remix) |
| 3 | Martin Merz | B1 Martin Merz - Aural Drift (redeep Remix) |
| 4 | Martin Merz | B2 Martin Merz - Aural Drift (TRaumschmiere Remix) |
| 5 | Martin Merz | B3 Martin Merz - Back To Life (Rittik Wystup Remix) |