10.95 € inkl. MwSt. / zzgl. Versand ab 4.95 € innerhalb DE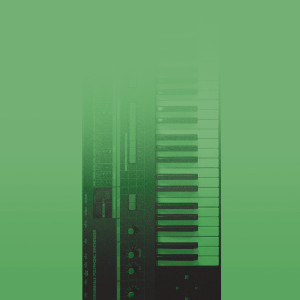 Title
Predict the Future - incl. Massimiliano Pagliara Remix
Melod008
Label: Melodize
Artist: Undo & Casiowaves
Titel: Predict the Future
Format: 12"
Release date: 25.02.2021
A1. Undo & Casiowaves - Predict the Future
B1. Undo & Casiowaves - Predict The Future (Massimiliano Pagliara Remix)
B2. Undo & Casiowaves - Nothing to Say
"You don't need to predict the future. Just choose a good future. A useful future…"
Not our words but those of iconic and hugely influential science fiction writer Isaac Asimov, a legend who forecast and inspired so many things we take for granted today. A legend who believed everyone had the right to foretell the future. A legend who is sampled on this stunning re-link between Undo and fellow Catalonian Casiowaves – 'Predict The Future'
Following their debut collaborative EP on Undo's label Factor City 'This Is Not The End Of The World', the pair once again collide with startling effect, this time on NYC-based label Melodize. Created on Casiowaves' enviable collection of retro synths, swathed in oodles of acid, and backed up with a sledgehammer disco remix from Italian stallion Massimilano Pagliara, for something so future-focused it is absolutely timeless.
Meanwhile 'Nothing To Say' plays the perfect foil. Both a sparkling slice of twinkling synth bliss AND a pragmatic slab of realism, it brings us firmly back into the now. Undo & Casiowaves aren't scientists, don't know what the future holds and have no data to create accurate forecasts… But they have soul, imagination, serious talent and a love for living in the now.
Choose a good and useful future… But live, dance, and create the best possible present you can.
| | | |
| --- | --- | --- |
| # | Artist | Title |
| 1 | Undo & Casiowaves | A1. Undo & Casiowaves - Predict the Future (snippet) |
| 2 | Undo & Casiowaves | B1. Undo & Casiowaves - Predict The Future (Massimiliano Pagliara Remix) (snippet) |
| 3 | Undo & Casiowaves | B2. Undo & Casiowaves - Nothing to Say (snippet) |