11.95 € inkl. MwSt. / zzgl. Versand ab 4.95 € innerhalb DE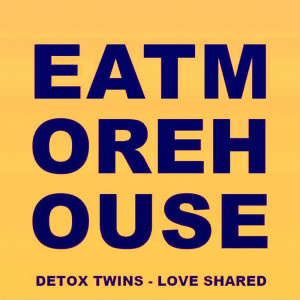 Catalog

EMH012

Title

Love Shared

Artist

Detox Twins

Label

eat more house

Release Date

2022-12-12
EAT MORE HOUSE proudly welcomes Detox Twins aka Rob Mello & Mark Currell to the Family!
"Love Shared" was originally released in 2000 on Music For Freaks (U.K).
Now, 22 years later we have the honour to bring this beauty out on vinyl again.
Watch out for EAT MORE HOUSE #12 - Detox Twins - Love Shared (12")
Teaser: https://bit.ly/3tzyVsM
Artist: Detox Twins
Title: Loves Shared
Label: Eat More House
Format: 12"
Genre: House
Cat: EMH012
Release date: 12.12.22
Tracklisting:
A1. Love Shared
A2. Love Beats
AA1. Love Shared (Lil' Mark's Dub)
AA2. Love Shared (Rob's No Ears Dub)
Mastering by Oliver Lieb @Lhaudio.com
Cut by W. J. Henze @ Lhaudio.com
Worldwide exclusive manufactured & distributed by www.dbh-music.com, info@dbh-music.com
| | | |
| --- | --- | --- |
| # | Artist | Title |
| 1 | Detox Twins | A1. Love Shared |
| 2 | Detox Twins | A2. Love Beats |
| 3 | Detox Twins | AA1. Love Shared (Lil' Mark's Dub) |
| 4 | Detox Twins | AA2. Love Shared (Rob's No Ears Dub) |