Endrik Schroeder
Same Day EP (incl. Chinaski & Benjamin Fröhlich Rmxs)
ZIP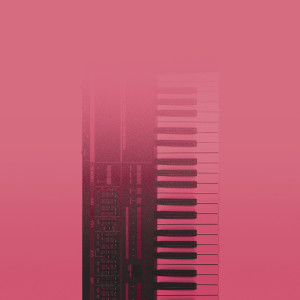 Catalog

Melod007

Title

Same Day EP (incl. Chinaski & Benjamin Fröhlich Rmxs)

Artist

Endrik Schroeder

Label

Melodize

Release Date

2021-11-29
melod007
Label: Melodize
Artist: Endrik Schroeder
Titel: Same Day EP
Release date: 19.11.2021
Tracks:
A1 Endrik Schroeder - Foundation
A2 Endrik Schroeder - Foundation (Chinaski's Lonely Lagoon)
B1 Endrik Schroeder - Same Day
B2 Endrik Schroeder - Same Day (Benjamin Fröhlich Remix)
Text:
From Grenoble with love: rising newcomer Endrik Schroeder makes his debut on Beartrax's Melodize with two brazen blasts of technicolour synth luxury which are accompanied by two sublime remixes from Chinaski and Benjamin Fröhlich.
Following releases on the likes of Zone, Ritmo Fatale, Bordello A Parigi and most recently Mélopée, Endrik's fizzy fusion of Italo, new wave, disco and good old fashioned house music hits the feels as we're whisked away on a bubbly, upbeat synth disco trip with big sweeping chords, dubby kicks and an essence of Yazoo to the riff. Meanwhile on the remix, Robert Johnson's Chinaski keeps the positive flavour but gives it a Metro Area coat of arms for good measure.
'Same Day' carries a little more poignancy. Moving through scenes like the soundtrack to a chips-are-down sequence, there's a sense of momentum and faraway triumph to the groove, which is consequently flipped into a whole other perspective as Permanent Vacation co-boss Benjamin Fröhlich applies the breaks for a remix that sits somewhere between Bicep and cinematic breaks legends Hybrid. Same day, next day, every day – we live for feels like this.
Feedback:
Marco Passarani - "I've grabbed the whole EP and will report back soon on my favourites to play. Thanks!"
Adriatique Benjamin's remix is gonna work for us..Thanks!
DC Salas Same Day is a cool track for sure!
Terr Full support for Foundation. Thanks for sending!
Joyce Muniz Nice tunes here for sure. Going for Chinaski's at this stage.
Matthias Meyer Good release here guys. Benjamin's Remix working for me!
Craig Morrison (Silicone Soul) I've been really enjoying Endrik's music esp. on Ritmo Vitale. The lead track will fit very nicely into my deeper sessions. Thanks with support!
Johannes Albert Super!!! Show me this lagooon and I will stay forever :)
Lauer Lonely Lagoon from Chinaski. Very nice.
Jeremy Olander Nice tunes across the whole EP here! Thanks for sending my way
Henry Saiz Yeah these are great... Same Day especially.
| | | |
| --- | --- | --- |
| # | Artist | Title |
| 1 | Endrik Schroeder | Foundation |
| 2 | Endrik Schroeder | Foundation (Chinaski's Lonely Lagoon) |
| 3 | Endrik Schroeder | Same Day |
| 4 | Endrik Schroeder | Same Day (Benjamin Fröhlich Remix) |