13.90 € inkl. MwSt. / zzgl. Versand ab 4.95 € innerhalb DE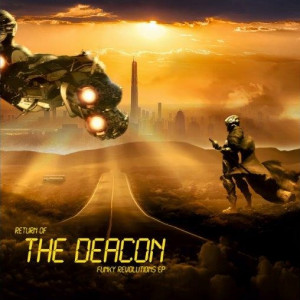 Catalog

GM-02

Title

Funky Revolutions EP

Artist

Return Of The Deacon

Label

rawax

Release Date

2022-04-06
12"
Techno - Detroit
WW EXCL
The former Z Record (URZT-2) on Underground Resistance in the rebound on Gerald Mitchell's own RAWAX series. Essential!
https://www.youtube.com/watch?v=gPESESqITs4
The Deacon had been in exile from
the following crimes committed
faith and sonic soul saving
using the Holy Ghost as the
weapon of choice.
Last known whereabouts Mt Fuji Japan.
but since then a virus has infected the world
it also has affected the soul in music
and prevented people from gathering,
dancing and living normal everyday lives.
So the deacon returns from exile
to fight and do battle with the faithless,
un soulful sounds created by the fear
of the global pandemic by using
faith,hope and the "Holy Ghost" to
restore the faith and soul in the hearts
and minds of people through music
and bring order back to the global
dance community...
Teaser: https://bit.ly/30GEWYO
Artist: Return Of The Deacon aka Gerald Mitchell
Title: Funky Revolutions EP
Label: RAWAX MOTOR CITY EDITION
Cat: GM-02
Release date: 11.04.2022
Tracklisting:
A1. A1. Midnight Inspiration
A2. Essence Of Bass
B1. Funky Revolutions
B2. In Traffic
W+P by The Deacon aka Gerald Mitchell in Detroit
Analogue re-mastering by Oliver Lieb at Lhaudio.com
Vinyl cut by W.J. Henze at Lhaudio.com
Worldwide exclusive manufacturing and distribution DBH-Music.com
Direct oder: www.dbh-music.com; info@dbh-music.com
| | | |
| --- | --- | --- |
| # | Artist | Title |
| 1 | Return Of The Deacon | A1. Midnight Inspiration |
| 2 | Return Of The Deacon | A2. Essence Of Bass |
| 3 | Return Of The Deacon | B1. Funky Revolutions |
| 4 | Return Of The Deacon | B2. In Traffic |