11.95 € inkl. MwSt. / zzgl. Versand ab 4.95 € innerhalb DE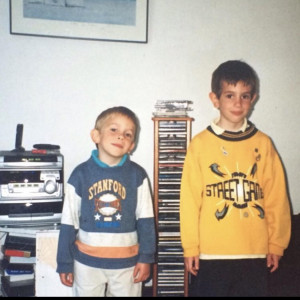 Catalog

ATJ009

Title

Modern Music For Dreamers

Artist

Matthieu Faubourg

Label

All That Jelly

Release Date

2022-05-16
TIP
12"
House
House
WW EXCL
Artist: Matthieu Faubourg
Title: Modern Music For Dreamers
Label: All That Jelly
Release Date: 16.05.2022
Catalogue No.: ATJ009
Distributed by DBH
Mastered & cut by Andreas Kauffelt
Copyright: Smile for a while
Tracklisting (in order):
A1 – Modern Music For Dreamers
A2 – Dream Frequencies
B1 – Poly
B2 – Caffeine
Matthieu Faubourg is a kid from the 90s. That's also where most of his musical influences come from: New Jersey House, 90s Vocal House, Analogue Synths, Basement style productions.
After his first EP on "smile for a while" he returns on clubby sublabel "All that jelly", mixing up the best three decades of House Music have to offer. Bouncing basslines, jazzy impros,dreamy synth stabs and bouncing beatzzzz....
| | | |
| --- | --- | --- |
| # | Artist | Title |
| 1 | Matthieu Faubourg | ATJ 009 - A1 - snippet - Matthieu Faubourg - Modern music for dreamers |
| 2 | Matthieu Faubourg | ATJ 009 - A2 - snippet - Matthieu Faubourg - Dream frequencies |
| 3 | Matthieu Faubourg | ATJ 009 - B1 - snippet - Matthieu Faubourg - Poly |
| 4 | Matthieu Faubourg | ATJ 009 - B2 - snippet - Matthieu Faubourg - Caffeine |