29.99 € inkl. MwSt. / zzgl. Versand ab 4.95 € innerhalb DE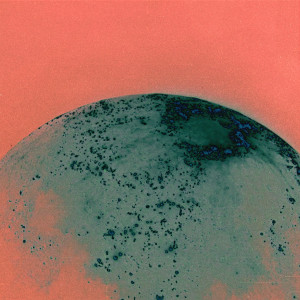 TIP
12"
2xLP
Electronica - Ambient
Ambient
Electro
Techno
WW EXCL
Fresh off of a remix for Grimes' "My Name is Dark", producer Julien Bracht has been powering through CV19 studio seclusion on full-power, with a distinct vision for brighter days ahead. Bracht's new album, "Now Forever One," an emblem of dark analog synthwave, is set to drop June 11. Bracht's first solo album under his own namesake is cut with surgical precision for the shoegazing astral sound travellers who long to break out of their pandemic quarantines, and reconvene for techno-induced ascension. The album's first single, "Melancholia," and it's accompanying video, is already breaking hearts and charts. An exquisite sonic hybrid of communal revelry and profound introspection, "Now Forever One," focuses Bracht's multilayered craftsmanship on resolving this era's angst with sensory exploration and optimism.
As a lifelong drummer, Bracht's insatiable musical energy lead him to bang out his first 3 EPs within one year of first being signed in 2011-12. In 2015 he founded the band Lea Porcelain with Markus Nikolaus in London. Their hypnotic post-rock debut release in 2017, "Hymns to the Night," gained instant acclaim from UK tastemakers Lauren Laverne, Steve Lamacq and Zane Lowe, to name a few. The lads broke back onto the international stage with dates on several major festivals around Europe, including the Leeds/Reading Festival, Great Escape Brighton and Latitude. Rich output combined with the inclusion of live drums in his solo live sets quickly gained Bracht recognition and slots on the global tour circuit.
"Now Forever One" forges Julien Bracht's transition from techno djing, while continuing the explorations of texture and timbre over functional song structures from Lea Porcelain, to a more open-ended search for the aural sublime — the substrate on which music, life and light glide to create momentary nodes of meaning in an increasingly meaningless sociopolitical atmosphere. These are crucial themes to Bracht's process and approach. "The intention in my music is to strengthen people's awareness and minds… I want us all to gather in spirit and stick together."
The album exemplifies Bracht's hunt for elemental juxtaposition with the warm Prophet 6's sawtooth howls and bright pads against chillingly indifferent pulsing basslines and percussion. Clocking in at just under 65 minutes, "Now Forever One's" tracks are sequenced to take the listener through the full emotional arch of a 15-hour rave, with an emphasis on those moments of collective epiphany where heaving techno floors become the perfect microcosm for an idealistic and interconnected future. Interspersed with improvisational one-takes, the album submerges the listener in polyrhythmic meditations, of which "Streets" and "Nocturne" are standout examples, and soars on the vaulted synth melodies of future dance floor favourites "Melancholia" and "Dreams of Euphoria." Sascha Ring of Apparat & Moderat puts it perfectly: "I played "Melancholia" the night I got it at Mutek Festival in Mexico City, and instantly knew it'll shine on a big floor at the right time. It's just the right balance of majestic melodic deepness." The sounds are both triumphant and exploratory.
Greater than the sum of its parts, Bracht's latest release hints at the artist's emerging potential for nailing our moment's zeitgeist; learning to live smaller while constantly seeking higher heights. Inhabiting the fertile ground between solitary rumination and dance-floor convenance, the launch of "Now Forever One's" lunar expedition into the techno oblivion of pandemic lockdown is oddly fitting.
| | | |
| --- | --- | --- |
| # | Artist | Title |
| 1 | Julien Bracht | A1. Julien Bracht - Nocturne |
| 2 | Julien Bracht | A2. Julien Bracht - Melancholia |
| 3 | Julien Bracht | A3. Julien Bracht - Breaking The Waves |
| 4 | Julien Bracht | B1. Julien Bracht - Sorbet #1 |
| 5 | Julien Bracht | B2. Julien Bracht - Suprawater |
| 6 | Julien Bracht | B3. Julien Bracht - Streets |
| 7 | Julien Bracht | C1. Julien Bracht - Dreams Of Euphoria |
| 8 | Julien Bracht | C2. Julien Bracht - Sorbet #2 |
| 9 | Julien Bracht | C3. Julien Bracht - 1991 |
| 10 | Julien Bracht | D1. Julien Bracht - Apocalypse |
| 11 | Julien Bracht | D2. Julien Bracht - Extraterra |
| 12 | Julien Bracht | D3. Julien Bracht - Dancer In The Dark |