Diamond Mouth
The Condition Remixes
ZIP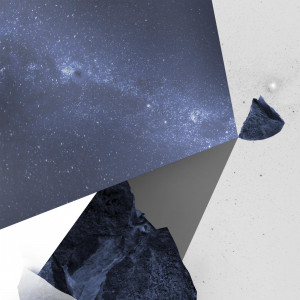 Catalog

rdkn31

Title

The Condition Remixes

Artist

Diamond Mouth

Label

Radikon

Release Date

2021-07-13
12"
Tech House
tech house
WW EXCL
rdkn31
Label: Radikon
Artist: Diamond Mouth
Titel: The Condition Remixes
Release date: 25.06.2021
Tracks:
A1-Diamond Mouth - Stare At Me (Frankey & Sandrino Remix)
A2-Diamond Mouth - Divine Flow (Ruede Hagelstein Remix)
B1-Diamond Mouth - Blade Of Light (Yubik Remix)
B2-Diamond Mouth - Divine Flow (Jonas Saalbach Remix)
At Radikon, we were mesmerized the first
time we heard Diamond Mouth's angelic
brand of noisy, dream-like pop and have
asked some of our favorite artists to
reimagine the Danish duo's singular
soundscapes for catalogue number 31.
Frankey & Sandrino's rendition of 'Stare at
Me' shrouds the original's lumbering
moodiness in layers of impatient
percussive salvos and sizzling electric stabs.
A monumental pad infuses the haunting
vocals with a sense of urgency, creating
a compelling emotional dichotomy to the
hypnotic original.
Setting the dissonant spoken word mantras
of 'Divine Flow' to a mechanical, throbbing
groove with pulsating blips and white noise
hits, Ruede Hagelstein retains the original's
menacing quality. In a striking change of
pace, the track is enveloped in layers of
soothing pads and glittering percussion,
artfully mirroring the original's progression
from dissonant uneasiness to divine bliss.
Yubik's version of 'Blade of Light' imbibes
the original's monumentality, while infusing
it with a powerful anthemic quality.
His signature drum and synth work adds
a beautiful layer of massive, all-encompassing
emotionality, and distills the original's
complex soundscapes into raw dance floor
energy.
Contrasting to Ruede's rendition, Jonas
Saalbach chose a different route for his
version of 'Divine Flow'. Focusing on the
blissful, floaty energy in the second part
of the original, Jonas elevates the dreamy
original to shimmering heights of pure bliss
set to an effortlessly powerful groove.
Feedback:
Mind Against_ cool stuff
Guy J_ very cool release
Andre Lodemann_ nice remixes thanks
Tiefschwarz_ very nice package. thank you
Monika Kruse_ Thanks for the music, downloaded
for Monika Kruse
Eelke Kleijn_ Nice collection of remixes here!
Anja Schneider_ SDuper REmixe
Hernan Cattaneo_ big stuff
Lehar_ thanks
Echonomist_ Thank you!
Trikk_ thank you, x
Fur Coat_ Great pack of remixes
Âme_ thanks
Lexer_ Frankey & Sandrino Remix is huge! Thanks.
Brina Knauss_ like it yes!
Mastering: BlackheadStudios
Text: Philip Forristall
Cover: Simon Kneip
| | | |
| --- | --- | --- |
| # | Artist | Title |
| 1 | Diamond Mouth | Rdkn31- A1-Diamond Mouth - Stare At Me (Frankey & Sandrino Remix)-Snippet |
| 2 | Diamond Mouth | Rdkn31-A2-Diamond Mouth - Divine Flow (Ruede Hagelstein Remix)-Snippet |
| 3 | Diamond Mouth | Rdkn31-B1-Diamond Mouth - Blade Of Light (Yubik Remix)-Snippet |
| 4 | Diamond Mouth | Rdkn31-B2-Diamond Mouth - Divine Flow (Jonas Saalbach Remix)-Snippet |