12.90 € inkl. MwSt. / zzgl. Versand ab 4.95 € innerhalb DE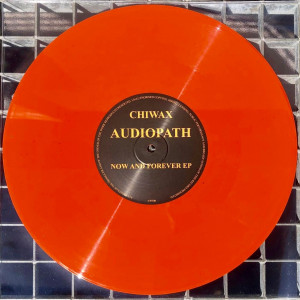 Catalog

CWX01

Title

Now And Forever EP

Artist

Audiopath

Label

chiwax

Release Date

2022-07-04
TIP
10"
10
House
House
WW EXCL
RAWAX presents a new ten inch series on CHIWAX!
We love this format and it's a pleasure to start it with a good friend and Shift Imprint label boss, Angelo Santos aka Audiopath who already released two heawy weights on HOUSEWAX.
The limited orange vinyl edition will be out 1st of June!
Supperted by Laurent Garnier, Dan Curtin and others!
Teasewr: https://bit.ly/3jXV2DJ
Artist: Audiopath
Title: Now And Forever EP
Label: HOUSEWAX
Format: 10"
Genre: House
Release date: 01.06.2022
Tracklisting:
A. Now And Forever
B. Phoenix
Worldwide exclusive distributed by www.dbh-music.com
| | | |
| --- | --- | --- |
| # | Artist | Title |
| 1 | Audiopath | A. Audiopath - Now And Forever |
| 2 | Audiopath | B. Audiopath - Phoenix |