11.95 € inkl. MwSt. / zzgl. Versand ab 4.95 € innerhalb DE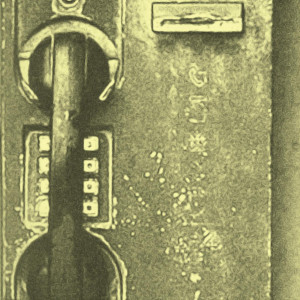 Catalog

AS-25

Title

Acid Call Vol. 1

Artist

Solid Funk presents:

Label

Assemble Music

Release Date

2021-09-14
TIP
12"
Techno - Broken
Techno/ Electro
WW EXCL
Info text:
Solid Funk presents: Acid Call Vol. 1 (AS25)
Assemble Music returns in 2021 with its 25th release: a 5-track heavyweight compilation featuring a handful of the finest electronic acts in Portugal and two well sought after internationals.
Population One a.k.a. Terrence Dixon, having released in iconic labels such as Metroplex, Tresor, Rush Hour and Jeff Mills' imprint Axis in the last decades, kicks off this record with 'Unfolding' some Detroit Techno cargo (A1), followed by a hypnotizing, spiraling acidic Techno bomb - 'Acid Grind' (A2) - courtesy of the Algarve duo Roundhouse Kick. Prolific Portuguese DJ and producer, formerly based in The Netherlands, Lake Haze finishes off this first side with the Electro infused, twisted 'Acid Warfare' (A3).
Over to the B side, Roma Zuckerman, originally from Siberia and also releasing a double LP on Nina Kraviz's трип this year, pulls off a classic fast-paced Acid groove on 'We Call Its Acidomine' (B1), while the Lisbon duo 2Jack4U takes us to a dream party land with the anthem 'Acid 00010' (B2)
Surely a must-have tool for an upcoming post-pandemic rave!
| | | |
| --- | --- | --- |
| # | Artist | Title |
| 1 | Solid Funk presents: | A1_ Population One - Unfolding |
| 2 | Solid Funk presents: | A2_ Roundhouse Kick - Acid Grind |
| 3 | Solid Funk presents: | A3_ Lake Haze -Acid Wafare |
| 4 | Solid Funk presents: | B1_ Roma Zuckerman - We Call It Acidomine |
| 5 | Solid Funk presents: | B2_ 2Jack4u - Acid 00010 |