32.37 € inkl. MwSt. / zzgl. Versand ab 4.95 € innerhalb DE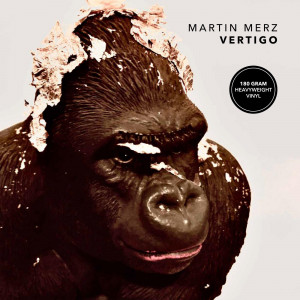 TIP
12"
lp
Electronica
electronica / ambient / tech house
WW EXCL
Artist: Martin Merz
Title: Vertigo
Label: Vordergrundmusik
Catalogue No: VGM020
Release Date: 16.04.2021
Format: Vinyl LP
The sound of MARTIN MERZ is a scenario of gloomy soundscapes and
analogue bass figures, paired with elements from Industrial and EBM which
takes the listener into the abyss of an urban future.
For his electronic compositions MARTIN MERZ isn't only fishing in technowaters
as he also lets his listeners glide through ambient landscapes which
transform into pumping organic shapes of groove and synth melodies.
It's those bubbly basslines making love to space-filling spheric sounds and
tribal drums that turn everything into a timeless and dancy work of art.
| | | |
| --- | --- | --- |
| # | Artist | Title |
| 1 | Martin Merz | A1 Back to life |
| 2 | Martin Merz | A2 Lag behind |
| 3 | Martin Merz | A3 Grey hands |
| 4 | Martin Merz | A4 Not that easy |
| 5 | Martin Merz | A5 Wrong |
| 6 | Martin Merz | B1 Half rocks |
| 7 | Martin Merz | B2 Holy youth |
| 8 | Martin Merz | B3 Highlights |
| 9 | Martin Merz | B4 Yonder |
| 10 | Martin Merz | B5 Right |
| 11 | Martin Merz | B6 Aural drift |