George Apergis
Waxtrax EP (incl. EXMEX RMX)
ZIP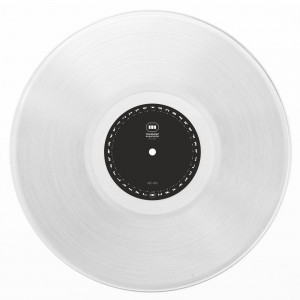 Catalog

ME008

Title

Waxtrax EP (incl. EXMEX RMX)

Artist

George Apergis

Label

modular expansion records

Release Date

2021-01-25
TIP
12"
Techno
Techno
WW EXCL
ARTIST: GEORGE APERGIS
TITLE: WAXTRAX EP
LABEL: MODULAR EXPANSION
CAT NUM. ME008
FORMAT: CLEAR VINYL & DIGITAL
RELEASE DATE: FEB 2021
George Apergis is an established techno artist with a career more than 20 years. He is also known as EMEX and he is the founder of Modular Expansion which is based in Athens & Berlin. After his highly successful releases of "Quelle" & "Ekhowax" on Modular Expansion, he strikes back after eight years with a solo compact release "Waxtrax EP". First track "Hey Hey" is a perfect groovy club tool with an old-school voice, an instant hit! Second one is "Dubwax", a minimal dub techno track with Detroit and Berlin influence, evolving pads, dub chords and stabs, subby basses that give the characteristic sound of George Apergis. The third track "Ekhotrax" is a hypnotic hard kicker theme with dark atmospheres, minimal synth lines followed by trippy arpeggios. The release is closing with a remix of the classic "Medusa", one of the early first George Apergis releases in 2005. Under his EMEX moniker George transforms "Medusa" to a hard kicker track with rave synth lines, percussive rhythms that goes beyond a pumping futuristic version and creates a perfect rave tool.
Track List:
A1. Hey Hey (Original Mix)
A2. Dubwax (Original Mix)
B1. Ekhotrax (Original Mix)
B2. Medusa (EMEX Remix)
| | | |
| --- | --- | --- |
| # | Artist | Title |
| 1 | George Apergis | A1_George Apergis_Hey Hey (Original Mix) |
| 2 | George Apergis | A2_George Apergis_Dubwax (Original Mix) |
| 3 | George Apergis | B1_George Apergis_Ekhotrax (Original Mix) |
| 4 | George Apergis | B2_George Apergis_Medusa (Emex Remix) |