10.95 € inkl. MwSt. / zzgl. Versand ab 4.95 € innerhalb DE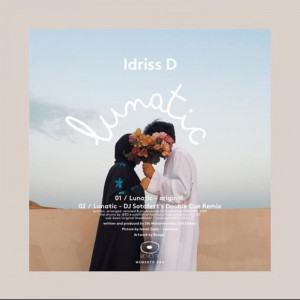 Catalog

Memento044

Title

Lunatic (incl. DJ Sotofett RMX)

Artist

Idriss D

Label

memoria recordings

Release Date

2020-11-26
TIP
12"
House
Breaks/ House
WW EXCL
Memento's label honcho Idriss D is back at the production duties with
a mesmerising super single featuring a shattering remix by the
Norwegian infamous wonder known as Dj Sotofett.
"Lunatic" symbolises Idriss D natural inclination for an incessant
sonic exploration, which on this esoteric cur, has brought him to the
darkest and the most hectic jungle territories; drawing from the early
nineties British tradition but with a long sight into the contemporary
climate, these heavy rattling beats and scattered vocals will simply
leave you speechless.
On the flip side , Dj Sotofett is just condensed cutting edge music
technology wisdom; the straight deep beat and the charming arpeggios
transform the original mayhem into a late night anthem.
The splendid picture on the release cover has been taken by Ismail
Zaidy of L4artiste, which is also responsible for the astonishing
video teaser, while the artwork has been as usual an graphic affair of Boogie.
Teaser: https://soundcloud.com/memento-records/sets/idriss-d-lunatic/s-SRna8pLDwzh
| | | |
| --- | --- | --- |
| # | Artist | Title |
| 1 | Idriss D | Idriss D - Lunatic |
| 2 | Idriss D | Idriss D - Lunatic (Dj Sotofetts double cue Remix) |