Masomenos & E/Tape
Studio HC #05
ZIP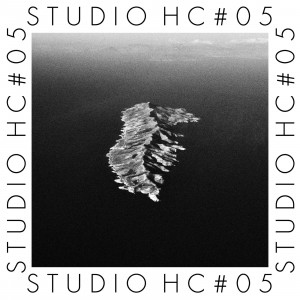 Catalog

HCEP005

Title

Studio HC #05

Artist

Masomenos & E/Tape

Label

Hôtel Costes

Release Date

2020-07-06
12"
Electronica - Ambient
ambient
classical & jazz music
electro
WW EXCL
Artist MASOMENOS & E/TAPE
Title STUDIO HC #05
Label Hôtel Costes
Format Vinyl // Stream
Cat.no.: HCEP005
Release date
File Under Ambient
TrackListing A. The Sound Of The Earth Part 1
B. The Sound Of The Earth Part 2
Masomenos join forces with ambient artist E/Tape this April for the fifth EP in the Hôtel Costes Presents...Studio HC series.
Parisian duo Masomenos are the minds behind the fledgling Studio HC project, which has already gained widespread recognition for its contemporary electronic twist on a classical and jazz leaning aesthetic. Here we see the pair deliver a project alongside E/Tape, a Slovenian producer and DJ operating in the ambient and experimental scene and highly praised for his emotive, atmospheric style, which has seen him, play alongside the likes of Jan Jelinek, Midori Takada, Mark Ernestus and Jeff Mills.
'The Sound Of The Earth' is made up of two parts, both fourteen minutes long and split across the two sides of the record. 'Part 1' on the A-Side sees the duo fusing murky pad swells and modulating synths alongside vacillating percussion and thunderous low end pulses.
'Part 2' then continues the composition with the introduction of mediative voices, more percussive nuances, tripped-out resonant synth licks and gritty bass leads ebbing and flowing throughout the track sporadically.
| | | |
| --- | --- | --- |
| # | Artist | Title |
| 1 | Masomenos & E/Tape | A1 THE SOUND OF THE EARTH part1 |
| 2 | Masomenos & E/Tape | A2 THE SOUND OF THE EARTH part2 |