Tenness
Mäteriet (incl. (Shine Grooves RMX)
ZIP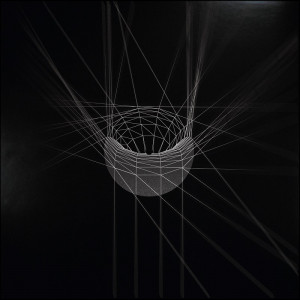 Catalog

SSNDR005

Title

Mäteriet (incl. (Shine Grooves RMX)

Artist

Tenness

Label

sewer sender

Release Date

2020-04-14
TIP
12"
12
Techno
Techno
WW EXCL
Label: Sewer sender
Cat no: SSNDR005
Release Name: Tenness
Artist: Mäteriet
Track names:
A1 The Hon
A2 Moniker
B1 Rolling Thud
B2 Rolling Thud (Shine Grooves Acoustic Remix)
Blurry as the night and bright as the stars Mäteriet joins the fray by levitating into the system. They open their gem-covered robe and reveal all the treasure collected throughout their many journeys. The Hon (A1) sets the mood just right alluring us into an almost hypnotized mindset. Moniker (A2) extends the grip Mäteriet has taken around us further over a rumbling bass fit for the system we traverse. Rolling Thud (B1) gives off an almost machine-like air around it, hissing and blowing off excess steam while moving seamlessly between syncopated rhythms. Shine Grooves Acoustic Remix (B2) opens up to a link to the outer reaches of space for B1 and lets Mäteriets work sing, in their own words "my synthesizer and sequencer painted this picture"... and oh what a pretty picture they have painted for us.
| | | |
| --- | --- | --- |
| # | Artist | Title |
| 1 | Tenness | Mäteriet - The Hon (SSNDR005) |
| 2 | Tenness | Mäteriet - Moniker (SSNDR005) |
| 3 | Tenness | Mäteriet - Rolling Thud (SSNDR005) |
| 4 | Tenness | Mäteriet - Rolling Thud (Shine Grooves Acoustic remix) (SSNDR005) |