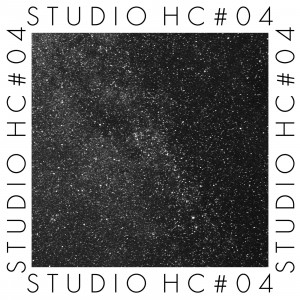 Catalog

HCEP004

Title

Studio HC #04

Artist

JAC

Label

Hôtel Costes

Release Date

2020-02-12
12"
Electronica - Ambient
ambient
classical & jazz music
electro
WW EXCL
Artist JAC
Title STUDIO HC #04
Label Hôtel Costes
Format Vinyl // Stream
Cat.no.: HCEP004
Release date 12.02
TrackListing
A1. Take Off
A2. In
B1. Out
B2. Landing
KEY DJ SUPPORT
————————
Katerina (Cómeme)
thanks!
JAC - Hotel Costes presents Studio HC #04
Inflyte January 17th, 2020 05:44
Kamma (Sounds Familiar, Amsterdam)
deep
Raresh ([a:rpia:r], Amphia, Cocoon)
merci
Tracey (Dial, Voyage Direct, INTERGRADED)
Landing!!
Varhat (Yoyaku)
thank you :)
Roger Gerressen (Sushitech, Yoyaku, Irenic, Mosaic)
cool ep
Jon Hester (Les Enfants Terribles)
Lovely!
DJ Sodeyama (Arpa, Sound Of Vast)
great EP, thanks
Hôtel Costes presents... introduces JAC this February for 'STUDIO HC#04'
JAC stands as an offshoot of the Midminuit project which was released earlier in the Studio HC series. The story
goes that Midiminuit member Jonatan Levi had to leave the recording process for a day, leaving the others -
Julien, Adrien and Ceasar with a whole day in the studio which naturally led to experimentation and later the
formation of JAC, an acronym for the trio involved.
'Take Off' leads the project, a cinematic twelve and a half minutes of ethereal synth textures, swirling dubby
echoes, bright emotive piano chords and vacillating bass tones. Up next is 'In', this time round embracing a
tension building sub swell and crunchy, modulating drums at its core whilst heavily reverberated jazz piano
licks and hazy effects flow throughout the composition.
Opening the B-side is 'Out', laid out over five minutes with a snaking resonant synth lead and mind-bending
drum and synth oscillations before 'Landing' concludes the release with a heady, pulsating sub bass line,
resonant flutters and expansive pad swells.
| | | |
| --- | --- | --- |
| # | Artist | Title |
| 1 | JAC | A1 TAKE OFF |
| 2 | JAC | A2 IN |
| 3 | JAC | B1 OUT |
| 4 | JAC | B2 LANDING |