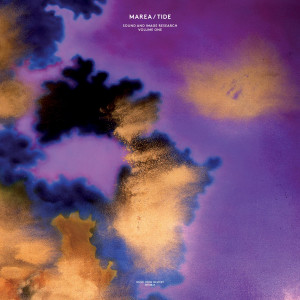 Catalog

MFM 043

Title

MAREA / TIED

Artist

RUINS

Label

MUSIC FROM MEMORY

Release Date

2019-11-30
12"
Vinyl - EULP + 7"
Miscellaneous - Pop
Wave / Pop / Rock
IMPORT
LP + 7" + insert.
Music From Memory's latest release is a reissue of the lost Art record 'Marea / Tide' from Italian Wave duo Alessandro Pizzin and Piergiuseppe Ciranna also know as 'Ruins'. Made to accompany and as a response to the works of painter 'Luigi Viola' the record was released limited to a run of 600 with original artworks by the painter included in the first 200 copies. A number of special showcases were performed at various galleries by the duo alongside Viola's work, with records being available solely at those events.
Due to poor management and disagreements with the label who produced the record, 300 copies were held for many years in storage and then in fact later even destroyed, the record disappearing almost without a trace.
Finally now available again and with a bonus 7" including four beautiful unreleased tracks, the release is printed in colors true to the original work of Luigi Viola with insert.
| | | |
| --- | --- | --- |
| # | Artist | Title |
| 1 | RUINS | a1._ruins_-_heavenly_tide_2-17 |
| 2 | RUINS | a2._ruins_-_tides_1-48 |
| 3 | RUINS | a3._ruins_-_petit_portrait_2-50 |
| 4 | RUINS | a4._ruins_-_dedicated_to_you._2-04 |
| 5 | RUINS | a5._ruins_-_unidentified_lovers_2-41 |
| 6 | RUINS | a6._ruins_-_the_love_weve_shared_2-00 |
| 7 | RUINS | a7._ruins-_night_tide_2-26 |
| 8 | RUINS | a8._ruins_-_ground_3-27 |
| 9 | RUINS | b1._ruins_-_future_tides_2-32 |
| 10 | RUINS | b2._ruins_-_ancient_tide_1-45 |
| 11 | RUINS | b3._ruins_-_crown_of_thorns_2-52 |
| 12 | RUINS | b4._ruins_-_i_love_you_3-22 |
| 13 | RUINS | b5._ruins_-_handmade_paradise_1-47 |
| 14 | RUINS | b6._ruins_-_gloomy_points_1-22 |
| 15 | RUINS | b7._ruins_-_tomorrow_4-03 |
| 16 | RUINS | b8._ruins_-_standing_still_1-13 |
| 17 | RUINS | c1._ruins_-_suspension_bonus_track_2-56 |
| 18 | RUINS | c2._ruins_-_leap_4_years_later_bonus_track_2-06 |
| 19 | RUINS | d1._ruins_-_vital_sign_bonus_track_1-42 |