Midiminuit
Studio HC #02
ZIP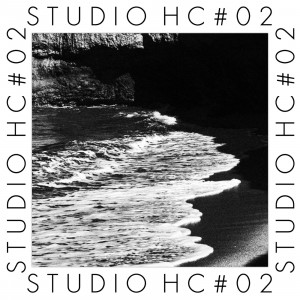 Catalog

HCEP002

Title

Studio HC #02

Artist

Midiminuit

Label

Hôtel Costes

Release Date

2019-08-28
TIP
12"
Electronica - Ambient
ambient / classical / electro
WW EXCL
Support from Raresh, Varhat, Roger Gerressen, B. Traits, Honey Soundsystem and Varoslav.
Artist Midiminuit
Title STUDIO HC #02
Label Hôtel Costes
Format vinyl // stream
Cat.no.: HCEP002
File under ambient, electro
classical & jazz music
Track listing
A1 Prendre la mer 10'46
A2 Maÿathenali 05'36
A3 Grand large 07'08
A4 Pétole 04'42
« Hôtel Costes presents... » is a collection of exclusive music recorded at Studio HC, the hotel
studio.
The second maxi, STUDIO HC #02 by Midiminuit is a modern trip where classical and jazz music
meet modular synths.
Four tracks as a teaser of their upcoming album.
MidiMinuit is a collaborative project between pianist Julien Quentin, bass player Yonatan
Levi and electronic musicians Cesar Merveille & Adrien de Maublanc. Four experts in their
respective fields are harmoniously combining their music creating a new entity.
From the very first recording sessions in a ephemeral studio in Berlin, a set of rules has been
made, the first one being working from 12pm to 12am, which gave birth to the name 'MidiMinuit',
meaning "midday midnight".
The result of this unique and unusual formation is an elegant and minimalistic constellation where
space is given to let the music breathe. All the tracks on this first album were improvised, catching
the essence and the fragility of the original jams.
Cesar Merveille is known for his collaborations with labels such as Cadenza and Visionquest, and
has been a major player in the electronic scene for the past 15 years touring extensively as a DJ,
and has now started his own imprint Roche Madame. He started early on collaborating with
musicians from different backgrounds. Combining electronic music with acoustic instruments has
been part of his defining style since the early days. His love for modular synthesisers brings a
unique colour to the sound and groove of MidiMinuit.
Julien Quentin – Born in Paris, graduated from the Juilliard School in New York, pianist Julien
Quentin performed in all major concert venues such as Carnegie Hall, the Berlin Philharmonie or
the Concertgebouw in Amsterdam. Julien's interest after 20 years of classical music on the road is
opening up to projects ranging from improvisation to producing electronic music and could be
heard live at Sonar Off and Amsterdam Dance Event, or in Berlin clubs where he is now based. His
remarkable depth of musicianship and distinct clarity of sound coupled with flawless technique
bring its distinctive classical influence to MidiMinuit.
Yonatan Levi – Born in Tel-Aviv, Israel, Yonatan Levi first started with classical guitar and switched
to classical stand up bass studies from the Israeli Conservatory of Music in Tel Aviv. He then got a
full scholarship at Berkley College of Music. He has been playing alongside some of Jazz greats like
Avishai Cohen and Eddie Henderson. In the past few years, since moving to Berlin, Levi has
ventured into the vast electronic music world, becoming an avid vinyl collector as well as
collaborating with electronic music producers who are known for their cross-genre, multi
disciplinary approaches. Bringing all that jazz to the band.
Adrien de Maublanc – Adrien is well known as a producer and sound engineer as one half of the
Masomenos duo which is a productive partnership with graphic designer and DJ Joan Costes. They
have a long collaboration with the Hôtel Costes music history. In fact, they have been in charge of
the Costes presents serie, a minimal electronic oriented serie of albums by glacial, seuil and
themselves. Since two years now, they have located their studio in the Hôtel Costes extension that
have been on works, and named the place Studio HC. It is in this unique studio that MidiMinuit has
been mixed. Maublanc is now part on his own several bands that like Midiminuit will be released
on Hotel Costes Presents label.
About Hotel Costes - Since the last opus of the Hôtel Costes famous collection, after more than 15
volumes carefully selected and mixed by stephane Pompougnac, there still was a true and huge
demand from the audience to deliver new volume. Avoiding the trap of intenting to re-create an
artificial make-up release with a Pompougnac copycat, the hotel has developed a strong presence
on the streaming platform such as Apple music on which they release monthly playlist and digital
selection (Radio Costes). They also have a Spotify platform that allows the audience to rediscover
all the legacy collection while being connected with what is played live at the Hotel, curated by
Studio HC in collaboration with WYM, the agency who tailors the music selection at the hotel.
Now the hotel, which is to expand in fall 2019, is enriched with a music production studio / room
and will therefore presents his own sound on vinyl while keeping the listeners fed with a unique
curation through Apple Music and Spotify.
| | | |
| --- | --- | --- |
| # | Artist | Title |
| 1 | Midiminuit | A1_PRENDRE LA MER |
| 2 | Midiminuit | A2_MAIATHENALI |
| 3 | Midiminuit | B1_GRAND LARGE |
| 4 | Midiminuit | B2_PETOLE |