Masomenos
Studio HC #01
ZIP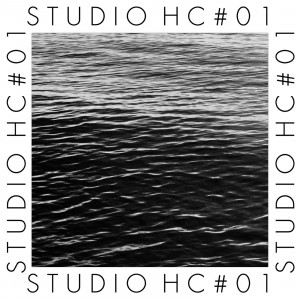 Catalog

HCEP001

Title

Studio HC #01

Artist

Masomenos

Label

Hôtel Costes

Release Date

2019-07-30
TIP
12"
Electronica - Ambient
ambient / downtempo
WW EXCL
Artist Masomenos
Title STUDIO HC #01
Label Hôtel Costes
Format vinyl // stream
Cat.no.: HCEP001
EAN
Track listing A1 Hotel 10'50
B1 Nappes 11'08
« Hôtel Costes presents... » is a collection of exclusive music recorded at Studio HC, the hotel studio, and composed by Masomenos.
The first maxi, STUDIO HC #01, is an ambient  trip created specially for the hotel by Masomenos,
Composed of Joan Costes and Adrien de Maublanc, Masomenos has a long collaboration with the french hotel music history. In fact, they have been in charge of the Costes presents serie, a minimal electronic oriented serie of albums by glacial, seuil and themselves, that hosted their first music project called "Costes presents BON VOYAGE".
Since two years now, they have located their studio in the Hôtel Costes extension that have been on works, and named the place Studio HC. The music they produce there has shifted from a clubby energetic vibes to a textured and organic down-tempo mood. 
This first opuses @ studio HC definitively marks a new era in Masomenos sound.
On the side of Hôtel Costes as well.
Since the last opus of the Hôtel Costes famous collection, after more than 15 volumes carefully selected and mixed by stephane Pompougnac, there still was a true and huge demand from the audience to deliver new volume. Avoiding the trap of intenting to re-create an artificial make-up release with a Pompougnac copycat, the hotel has developed a strong presence on the streaming platform such as Apple music on which they release monthly playlist and digital selection (Radio Costes). They also have a Spotify platform that allows the audience to rediscover all the legacy collection while being connected with what is played live at the Hotel, curated by Studio HC in collaboration with WYM, the agency who tailors the music selection at the hotel. 
Now the hotel, which is to expand in 2019, is enriched with a music production studio / room and will therefore presents his own sound on vinyl while keeping the listeners fed with a unique curation through Apple Music and Spotify.
| | | |
| --- | --- | --- |
| # | Artist | Title |
| 1 | Masomenos | A1 hotel |
| 2 | Masomenos | B1 nappes |