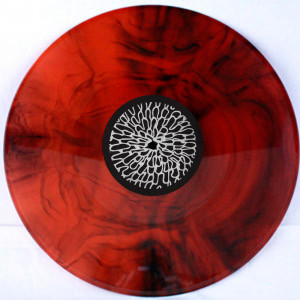 Catalog

22digitltd002

Title

Reach For Me

Artist

YokoO

Label

22 Digit LTD

Release Date

2022-12-13
TIP
12"
House
House
WW EXCL
Label: 22 Digit LTD
Artist: YokoO
Title: Reach For Me
Format: Vinyl Only
CAT#: 22DIGITLTD002
A1. YokoO - Reach For Me (Original Mix)
A2. YokoO - Reach For Me (Trus'me Remix)
B1. YokoO - Reach For Me (Clio Remix)
B2. YokoO - Reach For Me (William Welt & Peter Bartram Remix)
YokoO has become synonymous with the highly acclaimed All Day I Dream label alongside his many other releases on labels such as Kindisch. One of the labels to champion YokoO early in his career was UK based 22 Digit Records.
"Reach For Me" is a vinyl only release on 22 Digit that along with original music from YokoO also features remixes by Trus'me and Clio.
Trus'me is a name known to many connoisseurs of electronic music, and his eclectic sound ranges from techno to low-slung electronica. His remix on this release has a world music influence with earthy percussion sequenced into a chunky groove.
French artist Clio of labels such as Truesoul provides a remix in the style of Mr.G, with saxophone stabs and trippy vocals that add to the jackin' style of this up-tempo rework.
Finishing the pack is a stripped back and tribal rework from label owners William Welt and Pete Bartram.
Fred P: dope…
Midland: Really like the Trus'me remix, thanks.
Ian Pooley: Dope Trus'me Remix!
Osunlade: diggin this!
Jimpster: Nice remix from Trusme on this one. Digging the ethnic vibes!
Silicone Soul (Craig Morrison): Really cool release, and love the red vinyl. Lovely deep vibe on the original, and the Trus'me mix is dope too.
Varoslav: I like trus'me and Clio's remixes, nice ones!
Soul Clap: woah, trus me back on the deeper tip! We been WAITING!
Iron Curtis: outstanding Trus'me mix
Adam Shelton: Trus'me remix is excellent! Love the original too. Thanks x
Josh Wink: liking the William Welt & P. Bartram remix.
Jamie Jones: Loving the Clio remix
Acid Pauli: :-)
Robert James: This is Just great!!
Fish Go Deep (Greg Dowling): great release, love the variety of all the mixes, but the original and Clio mix the stand out most for me!
Dirt Crew (James Flavour): Great EP
Silicone Soul (Graeme Reedie): original's great thanks
Riva Starr: amazing thx!
Tony Humphries: Cool deep tracks! The slow bpm tunes are nice too.
Rissa Garcia: Great release , really nice smooth deep vibes here thanks!
Sam Divine: Good feelin music!
Pirupa: Clio remix is very nice! Thx
Reboot: cool stuff will try it!
Ben Pearce: Loving the Trus'me mix!
Tensnake: great EP, thanks, downloading
Dubspeeka: Nice ep, will play Clio remix
Audiojack: Lovely EP. Clio remix is my fave.
Leon: bomb ep
Lovebirds: original for me!! lovely sexy deepness!!
| | | |
| --- | --- | --- |
| # | Artist | Title |
| 1 | YokoO | A1.YokoO - Reach For Me (Original Mix) |
| 2 | YokoO | A2.YokoO - Reach For Me (Trus me Remix) |
| 3 | YokoO | B1.YokoO - Reach For Me (Clio Remix) |
| 4 | YokoO | B2.YokoO - Reach For Me (William Welt & Pete Bartram Remix) |