11.95 € inkl. MwSt. / zzgl. Versand ab 4.95 € innerhalb DE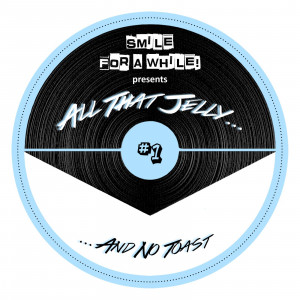 Catalog

ATJ001

Title

All That Jelly Vol.1

Artist

Various Artists

Label

All That Jelly

Release Date

2019-04-08
12"
House - Deep House
House
Deep House
Garage House
WW EXCL
"All that jelly and no toast" - that's what comes to mind when you find a bomb tune that's unreleased or not available on 12". The "Smile for a while" label is now starting a sublabel containing exactly songs and tracks like this. Clubby House Music, partially by well-established producers but also stuff from lesser-known guys. Every one has its own story and is more than worth the black gold treatment...
French guy Alex Agore is clearly one of the figureheads of the oldschool House revival of the last 6 years. On English digital imprint "Snazzy Traxx" he had released a serious banger called "What did I do" - very vintage and yet very modern, too. Cut-up Garage House to the maxx. The Lowtone remix caught the ear of S4AW label head Mr.Fonk and there we go...
Max Chapman from London / UK delivers another belter. A bassline-driven organ House tune with a minimalistic but very effective set-up. This one had been published earlier on Electronique, a digital label from the UK.
Oleg Poliakov aka SKAT is one of the guys behind world-famous French label "Circus Company." He used to be one of the favourite producers and DJs of the S4AW crew and played quite a few times for them back in Frankfurt. Now he came up with a sublime but powerful Tech House tune, in the original sense of the genre name.
"Jazzve" is a tune by Russian producer Mutenoise. This tune came to attention of the S4AW guys because Organ Grinder kept hammering it for some time in many mixes. It's maybe the most original, innovative tune on this EP. Full of surprises and cutting-edge elements that make it hard to compare to anything else around these days.
| | | |
| --- | --- | --- |
| # | Artist | Title |
| 1 | Various Artists | ATJ 001_A1_alex agore_what did i do(lowtone remix)_snippet |
| 2 | Various Artists | ATJ 001_A2_max chapman - breakdown_snippet |
| 3 | Various Artists | ATJ 001_B1_oleg poliakov - windy thoughts_snippet |
| 4 | Various Artists | ATJ 001_B2_mutenoise - jazzve_snippet |