Salar Ansari
EhsaaSaat EP (incl. Patrice Scott & Donald Lee Roland II RMXS)
ZIP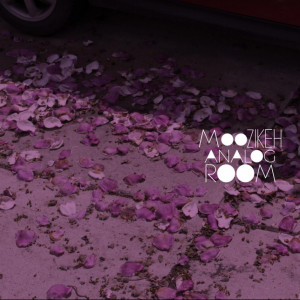 Catalog

MAR-001

Title

EhsaaSaat EP (incl. Patrice Scott & Donald Lee Roland II RMXS)

Artist

Salar Ansari

Label

Analog Room

Release Date

2019-02-04
TIP
12"
House
House
WW EXCL
Teaser:
https://soundcloud.com/analogroom/sets/mar001-salar-ansari-ehsaasaat-ep
Recorded in Detroit, MI.
Analog Room Director and co-founder Mehdi Ansari expands his dedication to the electronic music scene of the Middle East. After six years of weekly events, presenting quality and cutting edge electronic music from around the globe, the educating continues with the launch of Moozikeh Analog Room. Moozikeh ("Music of" in Farsi) Analog Room launch is to showcase the sounds and artists that Analog Room is all about. The first release is an EP by Analog Room's co-founder and resident artist Salar Ansari who has been producing for over a decade. Salar's sound is influenced by a very unique mix of residencies from Tehran and Dubai to Detroit, Michigan. It took all these years for Salar to reach a place where he is happy to share his work with the world. In this release he speaks jazz in house music by a very romantic conversation of percussions, horns, keys and bass. The release contains of 2 special remixes by Patrice Scott and Donald Lee Roland II where both explain their angle of these heavenly compositions.
ARTIST: Salar Ansari
LABEL: Moozikeh Analog Room
TITLE: EhsaaSaat
RELEASE DATE: 12th of January 2019
CAT NUMBER: MAR - 001
A1: Aura
Written and Produced by: Salar Ansari
Fender Rhodes: Luis Resto Electric
Bass: Pathe Jassi
A2: Aura (Patrice Scott Remix)
Remixed by: Patrice Scott
B1: Water
Written and Produced by: Salar Ansari
Fender Rhodes: Luis Resto
Electric Bass: Pathe Jassi Soprano
Tenor Saxophone: Rafael Statin
B2: Water (LEXI's Flip)
Remixed by: Donald Lee Roland II
Synth Bass: Ian Fink
Recorded in Detroit, MI.
| | | |
| --- | --- | --- |
| # | Artist | Title |
| 1 | Salar Ansari | A1. Salar Ansari - Aura |
| 2 | Salar Ansari | A2. Salar Ansari - Aura (Patrice Scott Remix) |
| 3 | Salar Ansari | B1. Salar Ansari - Water |
| 4 | Salar Ansari | B2. Salar Ansari - Water - Lexiis Flip |