10.95 € inkl. MwSt. / zzgl. Versand ab 4.95 € innerhalb DE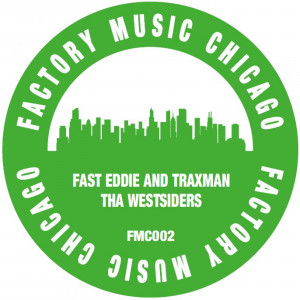 Catalog

FMC002

Title

THA WESTSIDERS

Artist

FAST EDDIE & TRAXMAN

Label

Factory Music Chicago

Release Date

2021-08-16
TIP
12"
House - Acid
HOUSE/ ACID
WW EXCL
Second release comes from label head Traxman and legendary Fast Eddie!
As goodie on this great ep there is the track called "Eddie's House" which was recorded in 1987 and till now unreleased!
Artsit: Fast Eddie & Traxman
Title: Tha Westsiders
Label: Factory Music Chicago
Genre: House
Format: 12"
Release date: February 2019
Tracklisting:
A1. Eddie's House
A2. It's Sick
B1. Welcome To The Pleasure Dome
B2. Ain't It Funky
B3. Free Speech
w+p by Fast Eddie & Traxman
Mastering by Oliver Lieb @ Lhaudio.com
Cut by W.J. Henze @Lhaudio.com
Worldwide distributed by www.dbh-music.com
| | | |
| --- | --- | --- |
| # | Artist | Title |
| 1 | FAST EDDIE & TRAXMAN | A1. EDDIES HOUSE |
| 2 | FAST EDDIE & TRAXMAN | A2. ITS SICK |
| 3 | FAST EDDIE & TRAXMAN | B1. WELCOME TO THE PLEASURE DOME |
| 4 | FAST EDDIE & TRAXMAN | B2. AINT IT FUNKY |
| 5 | FAST EDDIE & TRAXMAN | B3. FREE SPEECH |