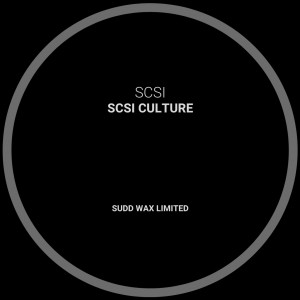 Catalog

SWXLTD002

Title

SCSI CULTURE

Artist

SCSI (GARI ROMALIS)

Label

SUDD WAX

Release Date

2022-08-19
Sudd WAX is a vinyl only label of Sudd Records Family.
The Limited Series, 2nd release presents SCSI.
Gari Romalis signature sounds Detroit Electro and Techno.
SCSI Culture maintains his Soul essences and influences
from Underground Scene.
Teaser: https://bit.ly/3td2AYR
Catalog: SWXLTD002
Title: SCSI CULTURE
Artist: SCSI (GARI ROMALIS)
Label: SUDD WAX LIMITED
Release Date: 23.05.2022
Tracklisting:
A1. Acid Rockk
B1. Tek-No
B2. Talk-1
Vinyl cut by Lhaudio.com
Worldwide exclusive distributed by www.dbh-music.com
| | | |
| --- | --- | --- |
| # | Artist | Title |
| 1 | SCSI (GARI ROMALIS) | SWXLTD002_A1 (Snippet) |
| 2 | SCSI (GARI ROMALIS) | SWXLTD002_B1 (Snippet) |
| 3 | SCSI (GARI ROMALIS) | SWXLTD002_B2 (Snippet) |