bunker hill
dizzy:eko:series # one
ZIP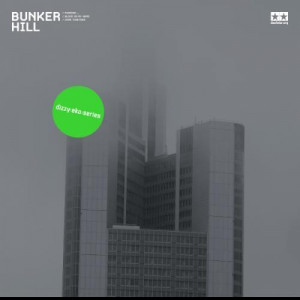 Catalog

deaf001

Title

dizzy:eko:series # one

Artist

bunker hill

Label

deafstar

Release Date

2011-02-01
12"
2x12"
Broken - Dubstep
dub/dubstep driven electronica
WW EXCL
tracklisting:
A pushing
B1 blood on my arms
B2 come together
C1,2,3 locked grooves spoken word
C4 spoken word bunker hill
D etched image
deafstar's initial strike puts producer BUNKER HILL into the sonic orbit. the first part of the dizzy:eko:series is a bass-heavy transmission to all earthlings. advance limited edition of 500 for the world on two 180 g slices of vinyl including bonus disc with spoken word material. enclosed in an elaborate casing all four sides feature unparalleled laser etchings. deaf 001 is released on 1.1.11.
de:bug magazine states on its blog:
read the review of this sensational double-12" in the january/february issue!
http://de-bug.de/screen/archives/tanz-den-vinyl-boogie.html
for all vinyl aficionados, check the "pushing" video on
www.deafstar.org
| | | |
| --- | --- | --- |
| # | Artist | Title |
| 1 | bunker hill | A_pushing_EA |
| 2 | bunker hill | B1_blood_on_my_arms |
| 3 | bunker hill | B2_come_together |
| 4 | bunker hill | C4_spoken_word |